Have you written – or are you writing – a brilliant novel or short story collection? Would you like some help in getting your book published – and not just on Amazon but on multiple internet retailers worldwide and available to order through bricks-and-mortar bookshops?
If so, Coverstory books may be able to help you.
Our reading window is currently open for long fiction. We are interested in good quality, literary and contemporary fiction – so not Fantasy novels nor 'Bodice Ripper' romances. Historical fiction isn't our thing either, and we'll only consider Thrillers or Sci-fi if the ideas behind them are truly original.
Still reading? Good.
Before you do anything else, please check out the outline of our service at www.coverstorybooks.com in order to get a sense of how we work – and don't forget to take a look at the testimonials from some of our published writers.
Does all that sound of interest? If it does, please follow the submission instructions on Submittable to get a sample of your work over to us. Note: we are only accepting submissions via Submittable (see link below).
Please note that your submission should be as 'publication ready' as you can make it i.e. would you be happy to see it published as it is? Work that is clearly in draft, has not been proofread to any degree, contains fundamental errors in formatting, spelling and grammar will almost certainly be immediately rejected.
In any event, we'll endeavour to respond to you as soon as we can – if your work grabs us we're going to know pretty quickly!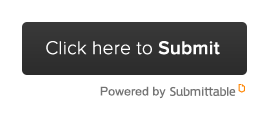 #writing #amwriting #fiction