Coverstorybooks invites submissions for mid-length stories / short novellas to contribute towards a collection which we are aiming to publish in the first quarter of 2022. The volume – as yet untitled – seeks to showcase quality contemporary fiction, and will be made available worldwide in both Paperback and ebook formats via internet retailers and on order from bricks-and-mortar bookshops. We anticipate the final volume being c. 250-300 pages long.
Please feel free to share this with any people or groups you think might be interested.
Submission details.
Please submit the opening 2,000-3,000 words of one unpublished story; the length of the entire story should be between 5,000 and 15,000 words. Nothing shorter or longer will be considered.
Maximum of one submission per person. Exceeding the specified limits (i.e. in terms of word boundaries, or by submitting more than one story) will disqualify your submission.
Submissions should be in one of the following formats: Word document; .rtf format; plain text format.
Submissions will only be accepted via Submittable. Any entries sent direct to Coverstory books by email will be deleted without review.
Because of the nature of this collection, there is a submission fee of £8 to cover reading fees and associated costs.
Please include your name and email address at the end of your submission, along with the total word count of the complete story.
There is no prize offered for pieces selected other than their publication and a free copy of the book. Subsequent copies of the book will be made available to those contributing at a discounted rate (exact value of the discount to be confirmed).
Submission deadline: 30th October 2021. This date may be extended or shortened depending on the number of submissions received. Submittable will be updated accordingly.
Long-listing and final selection should take place during November and December. If an entry is selected its author will be notified accordingly and final approval sought for publication. No other correspondence will be entered into.
Decisions in relation to selection, layout, and format of the final volume etc. will rest with Coverstory books, and all decisions taken will be final.
In making a submission the author is asserting that the material they are offering for publication is their own own work, is not subject to copyright elsewhere, and has not been previously published (including on-line).
The author explicitly indemnifies Coverstory books of any responsibility should legal challenges arise over the submitted work.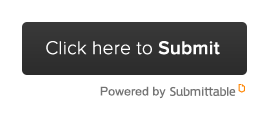 Or click here and enter "Coverstory" into the Submittable search field.